Hilton Head Vacation Ownership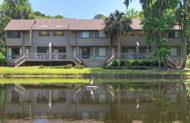 Vacation ownership, often called timeshare ownership, , offers buyers the opportunity to purchase vacations in timeshare villas from one week to four, six, 10 and 13-week increments.. In addition, owners can enjoy the convenience of visiting the same location every year - even at different times of the year - or choosing from thousands of timeshare condos through the RCI worldwide exchange network. And, best of all, when you purchase vacation ownership resales through Resort Source, you will enjoy the same luxurious accommodations, privileges and amenities at timeshare resorts for up to 70% off the developer price! Email Resort Source now for more information on vacation ownership resales. Discover independence with vacation ownership in Hilton Head Island, South Carolina. Timeshare or vacation ownership is a business model whereby people purchase time slices of property, usually in increments of weeks.
Timeshare owners can
Give it as a gift
Sell it
Rent it out
Use their time period
Exchange to thousands of resorts worldwide through Resort Condominiums International or Interval International
Exchange internally within the same resort or resort group to another time period
Once a resort is sold out, a resort property management company is hired to carry on daily operations including front desk, reservations, accounting, and maintenance. The owners' association then hires a resale company to sell weeks for property owners who no longer have use for them. Hilton Head timeshare resales feature the same amenities and benefits for up to 70% less than the original sales price in new developments. There are fee simple and right-to-use models and, generally, an annual maintenance fee for general upkeep.
Recently, through various point systems, owners may have added the flexibility of

Assigning their usage time to the point system to be exchanged for airline tickets, hotels, travel packages, cruises and amusement park tickets
Taking a partial week vacation and using the rest of the points at a later date
Borrowing points from a future year to get a larger unit, more vacation time or a better location
Saving or moving points from one year to another
One of the biggest benefits of timeshare is the ability of owners to exchange their week via exchange agencies, such as RCI, to stay at one of the over 7,000 resorts worldwide. The time period and location in which you own (known as your home week and resort) determine your "trading power" within this vacation ownership exchange system.