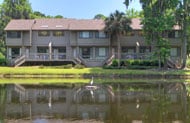 Hilton Head Timeshares
Use Resort Source Timeshare Resales, the trusted resource, to research your Hilton Head timeshare purchase before you buy. Resort Source is the one and only location for top Hilton Head timeshares on the Island. Whether through our website, over the phone, or in a personal meeting, the time you invest with us will help you in making the smart purchase of your own piece of Hilton Head Island. Our competition won't offer to compare prices, weeks and amenities like we can. Resort Source Timeshare Resales, the resale division of RMC Resort Management for over 20 years, has been a member of the business community on Hilton Head Island since 1983. Call or email us before you purchase your timeshare on Hilton Head Island.

Resort Source Timeshare Resales offers the best vacation timeshare resorts and accommodations on Hilton Head Island, all at the Island's best prices. Our timeshare sales experts provide the experience you need to help you select the best option for you. Many of the Hilton Head timeshares for sale include daily golf green fees for four at area championship courses, daily tennis privileges and bikes.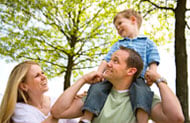 Our sales staff can assist you in weighing important options such as determining whether the intervals you are considering are RCI timeshares for sale, and understanding the details of membership in RCI Points or other programs such as "Resort Weeks for Cash" through Holiday Systems International - the world's only cash exchange program for your unoccupied week.

Call or EMAIL Resort Source today and let our experienced Hilton Head timeshares sales staff help you. 888-433-4762 ext. 4. Do you travel at least once year or wish you could? Reconnect with your family, get to know the grandkids or take time for yourself by owning a piece of the Island. Isn't peace of mind really what you are looking for in vacation ownership?

With the flexibility that Hilton Head timeshares offer, you have the freedom to travel to vacation ownership resorts around the world through timeshare exchanges. Overworked singles, sports lovers, family vacationers, empty-nesters - no matter what your current lifestyle, fractional vacation ownership can offer quality, security, stability and value for your annual vacation.