Request for Schedule a resort preview
Hilton Head Timeshare Preview Packages
Timeshare vacation packages, also known as preview packages, are an established method for new or established resorts to invite you to experience their vacation ownership resorts.

Previews are also a popular, inexpensive way for those considering timeshare ownership to explore options. Previewing a resort before you buy not only offers the potential owner a first-hand look at the prospective timeshare resort and its amenities, but also the destination itself to determine its suitability as an annual vacation destination. Timeshare promotions such as these are generally limited to couples with a specified annual income. Each timeshare resort will have different qualifications for eligibility. Find out how to book preview packages offered through Resort Source. Email or call us today. 843-842-6336 ext. 4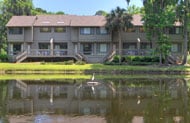 Hilton Head - Book a Preview
Resort Source offers 2 night/3 day and 3 night/4 day timeshare vacation packages on Hilton Head Island at one of their managed vacation ownership resorts. These timeshare promotions require attendance at an informal presentation during your stay within a "no pressure" environment to purchase.

Relaxed and informative, our timeshare sales professionals can answer your questions regarding vacation ownership, help you investigate the different timeshare packages and resorts available on Hilton Head, as well as bring you up to date on all the current enhancements to timeshare ownership, including the "Resort Weeks for Cash" exchange program.

Here are a few suggestions to consider before you book preview timeshare packages

Work with an established, credible company that has a storefront and longevity in their respective communities and within the industry. Are they a member of the local Chamber of Commerce or an industry association such as ARDA (American Resort Development Association)?
Check with the town government to see if any complaints have been lodged.
Check online to see if any complaints have been lodged. One or two may be nothing, but if there are pages - beware!
ARDA has compiled a list of items to consider before you buy. Familiarize yourself with them.
If you decide to purchase, consider paying with a credit card and not a debit card or check to protect yourself. You can dispute a credit card charge and your account will be protected in the event of an unfortunate transaction with a disreputable company.
Call us at 843-842-6336, ext. 4 or Email Us to book preview packages with Resort Source.

Terms & Conditions