Resort Source Timeshare Resales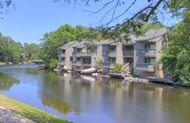 Why Resort Source

Sales division of RMC Resort Management
Operating since 1992
Longtime member of the Hilton Head Island-Bluffton Chamber of Commerce
Pricing at 70% lower than any developer
Selling everything on the Island - something for everyone
Our sales professionals are eager to show you Hilton Head Island Timeshare Opportunities - or just answer your timeshare questions! We pride ourselves on our "laidback" style of selling - with our owners returning year after year to say "hello!" Give us a call and experience the difference - 843-842-6336 x 4. Whether you own a timeshare or you're considering timeshare ownership, there are some important things to know. Resort Source Timeshare Resales offers expert guidance on buying or selling a timeshare, timeshare exchanges, renting your timeshare, timeshare vacation packages and our own program called, "Trade In Trade Up."
Rent My Timeshare
As a timeshare owner at one of our Hilton Head timeshare resorts, you have the added benefit to rent a timeshare at any of our resorts or other resorts around the island, or rent your timeshare to other vacationers. There is never a listing fee to rent your timeshare and Resort Source offers friendly, knowledgeable staff to answer any of your questions about renting your timeshare. Call 843-686-6662, or email us to learn more about renting your timeshare. Or, read more about the benefits of renting your timeshare through Resort Source Timeshare Resales.
Vacation with Hilton Head Timeshares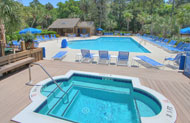 Singles, sports lovers, family vacationers, empty nesters - no matter what your lifestyle, timeshare ownership can offer stability and value for your annual vacation. Many of our timeshares include free daily golf, tennis and bicycles with ownership. Others feature pools, hot tubs, tennis courts, health clubs and more. Ask your Resort Source Timeshare Resales sales counselor about resorts and guest privileges available on Hilton Head Island.
Timeshare Flexibility
The majority of timeshare ownership is offered in one-week increments, but buyers can purchase 4, 6, 10 and 13-week increments. Your timeshare sales counselor will help you determine best choice for your lifestyle and vacation needs.
Trade in, Trade Up
Have your timeshare ownership needs changed? Ask about Resort Resource's Trade In, Trade Up program. Often times, owners fall in love with Hilton Head but don't want to own timeshares in multiple locations. With our equity exchange, buyers can use the equity in their existing timeshare to upgrade to a new Hilton Head resort without selling their old membership. We call it "Trade-In and Trade-Up" and it's an inexpensive alternative to owning multiple properties on Hilton Head Island.